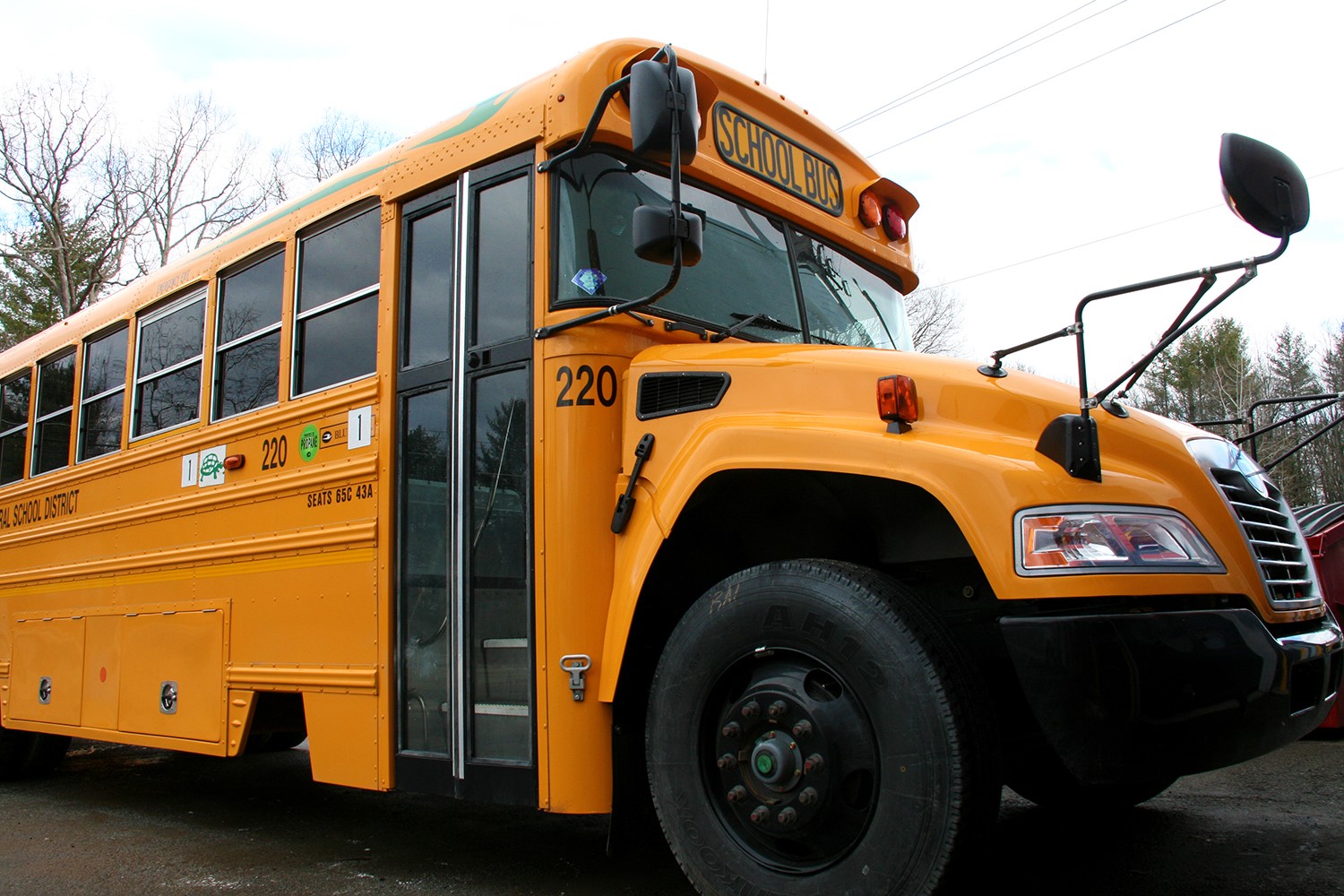 To ensure a safe atmosphere on and around our buses, we ask parents to review the following with their children:
1) No loud talking/screaming.
2) Stay seated until the bus comes to a complete stop.
3) Keep hands to yourself. No horseplay.
4) No eating on the bus.
5) Be on time.
6) Cross 15 FEET in front of the bus.
7) Do not stand in the aisles.
8) Pay attention when getting on & off the bus.
9) Communicate with the driver/monitor.
10)Be responsible. Follow the driver's directions.
Safety
Stay in your seat with your hands to yourself.
Always listen to your driver.
Follow all safety rules. Eating, drinking & tobacco use is not allowed.
Talk quietly. Please do not shout.
Your SAFETY is our #1 concern.
Bus Safety Zones
"Blind spots" around buses make it difficult for drivers to see small children walking near the bus or stooping to pick up a fallen object. The danger zones are as follows:
1.Closer than 15 feet from the front bumper. It is important that children cross far enough in front of the bus so that the driver can see them.
2.Side of the bus and rear tires.If your child can touch the bus at any time other than when getting on and off, he/she is in the danger zone.
3.Behind the bus.This is a complete blind spot for school bus drivers, since no mirror or combination of mirrors can help them see behind the bus.
Concerns with bus drivers or for questions about becoming a bus driver:
Terminal Manager
Phone: 607-648-7508
Concerns with behavior of children on the bus call your child's school office or to arrange a change in transportation:
HS: 607-648-7544, Option #1, #1
MS: 607-648-7576, Option #2, #1
ES: 607-648-7580, Option #3
School Bus Stop Arm Program