We are pleased to announced our 2022 Valedictorian and Salutatorian: Gianna Rullo and Philip Neville.
Gianna will attend Syracuse University in the Fall and Philip will attend Binghamton University.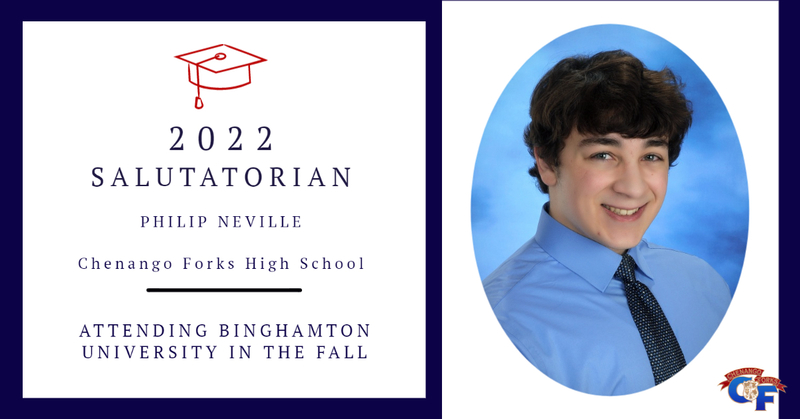 Rounding out the top 10 of the Class of 2022 is:
3. Kaden Miller (Wesleyan University)
4. Vincent Vavra (University of Mississippipi)
5. Quinn Tasber (Keuka College)
6. Evan O'Brien (Union University)
7. Jordyn Dutcher (SUNY Broome)
8. Mandy Fetterman (SUNY New Paltz)
9. Gianna Lawrence (SUNY Broome)
10. Anna Hillis (University of New Hampshire)
Congratulations to Gianna, Philip and our top 10 students! We are so proud of everything you have accomplished at Chenango Forks and can't wait to see how far you go!