The High School Art Club is selling Gilligan's Ice Cream, from Gilligan's Island in Sherburne, to help fund the creation of hygiene stations for students who need access to deodorant, soap, shampoo, hair ties, makeup wipes, etc. For more info, visit
https://www.cforks.org/article/707166

You can now reserve your tickets for the High School Drama Club's upcoming production of "Newsies!" The production will be held at 7 p.m. April 21-23 and 2 p.m. April 24 in the High School Auditorium. For more information, visit
https://bit.ly/3KlLZYw
For questions, email Lexi Bryant:
bryantA@cforks.org
.


The Mock Trial team won the in-person Northeast District County Championship at the Federal Courthouse Tuesday evening! They will be competing via Zoom for the Divisional Championships from April 26-27. Winning teams will then advance to the State Championships, also via Zoom on April 30.


High School freshman Da'Shaun Aldrich has won the "Making Room at Our Table" contest, sponsored by Broome County's Family Violence Prevention Council. Da'Shaun's winning art piece will be displayed on a billboard in Broome County. He'll also participate in a press conference along with Broome County Executive Jason Garnar. Senior Cassidy Nowik came in third place and will be receiving an art kit. More info to come!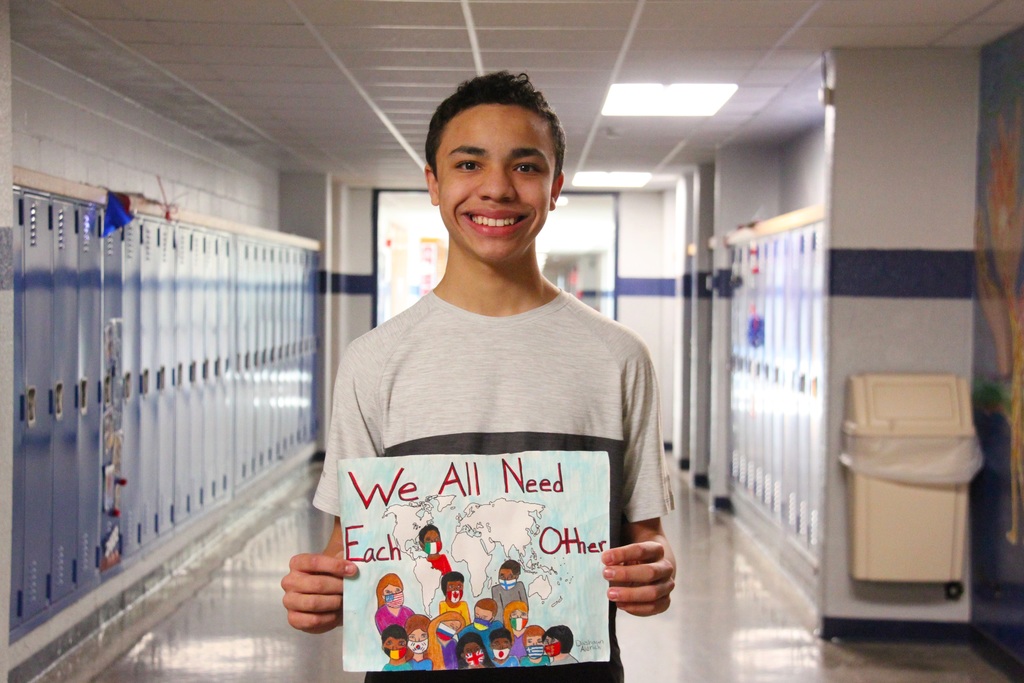 Four CF students are finalists in the "Making Room at Our Table" contest sponsored through Broome County's Family Violence Prevention Council. The winner of the contest will have their work displayed on a billboard in Broome County. To vote, visit:
https://bit.ly/3w3t2W7