Our Varsity Cheerleading Team is on their way to Orlando, FL to compete in the UCA Cheerleading Nationals! Best of luck girls!
Congratulations to our band member Nolan Sirgany for representing Chenango Forks CSD in this year's All State Band in Ithaca!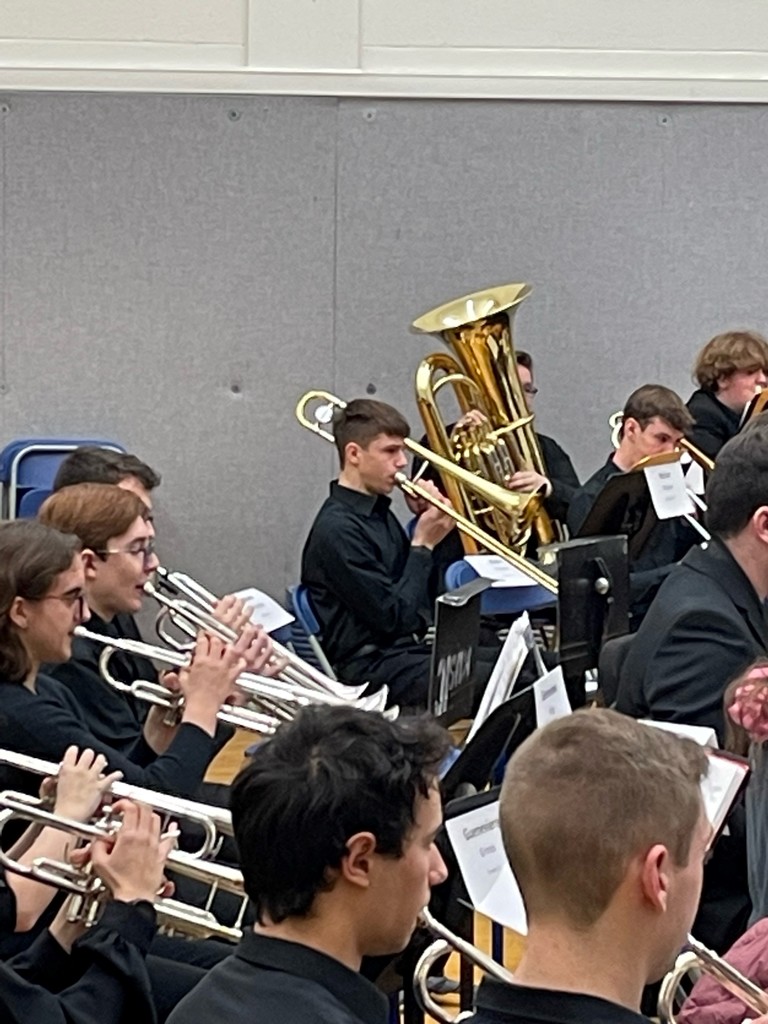 Join our CF Boys Basketball for their 'White Out' game on Friday February 3rd. JV begins at 5:30 pm. and Varsity at 7:15 pm.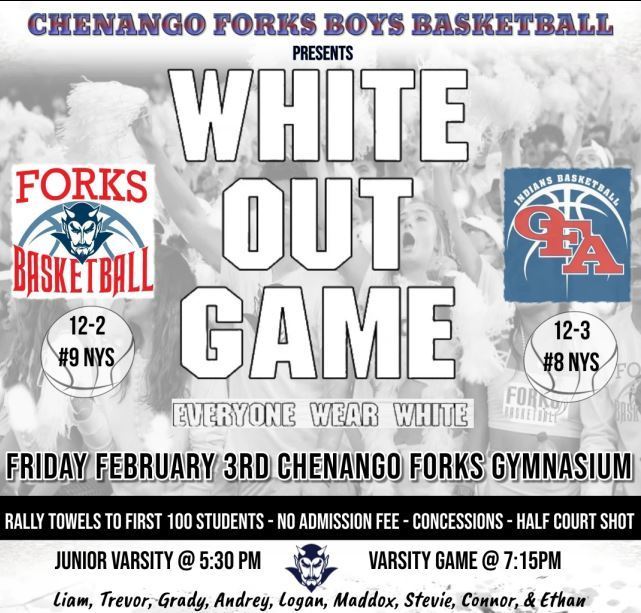 Our high school students are well into their Regents Exams this week. Here are some tips from Harvard University on how to do your best on a test! Keep up the good work Blue Devils!
The Interact Club is doing a can and bottle drive called, "Give What You Can" on January 29. The club will be accepting bottles brought to the school as well as going out into the community to pick up bottles at houses.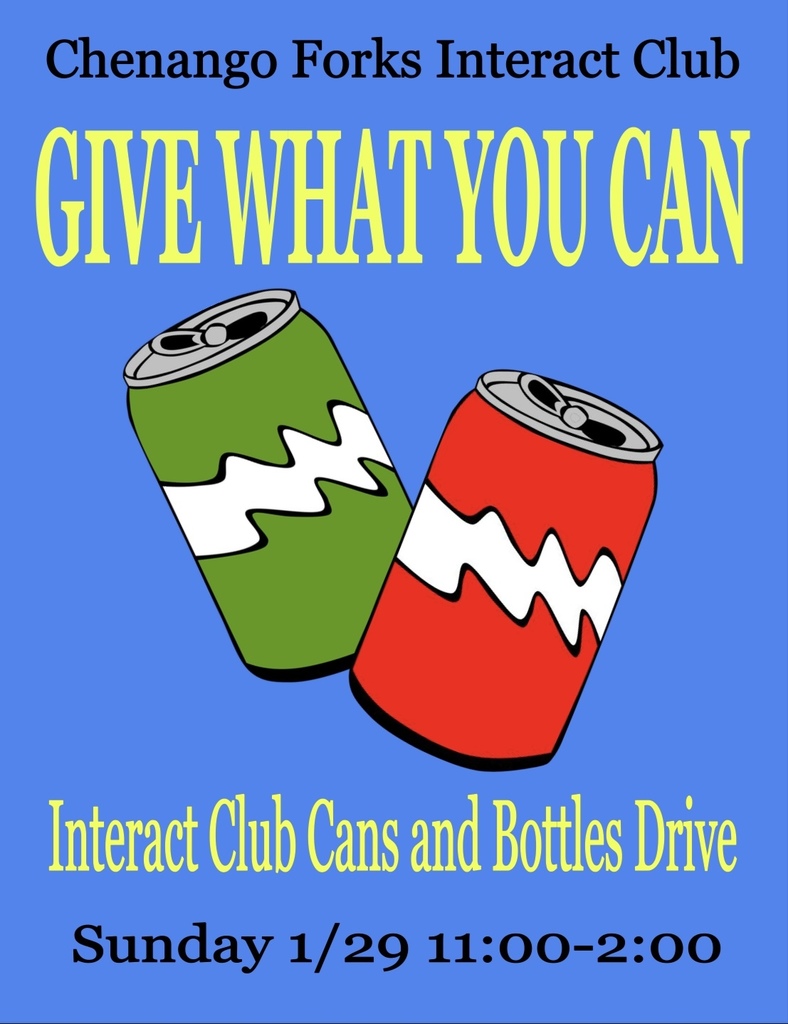 During their first competition of the new year, our CF Cheer team brought home First Place in their division. Their fan club also brought home a trophy too, for First Place in School Spirit! #ForksNation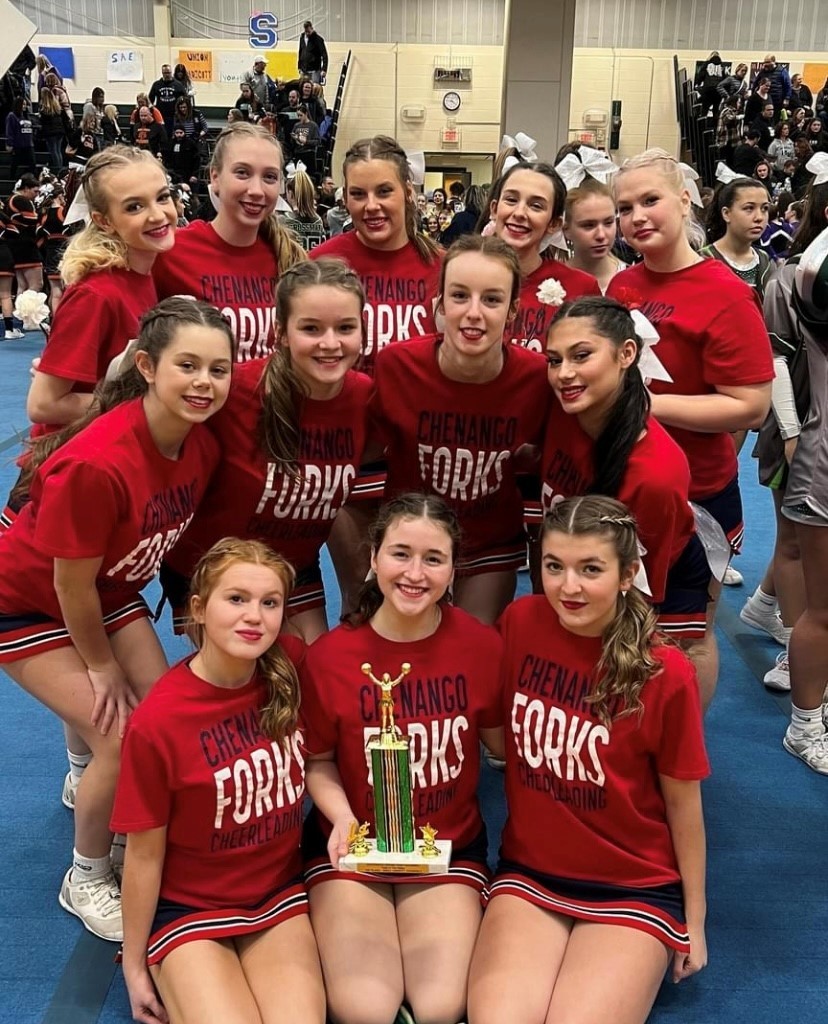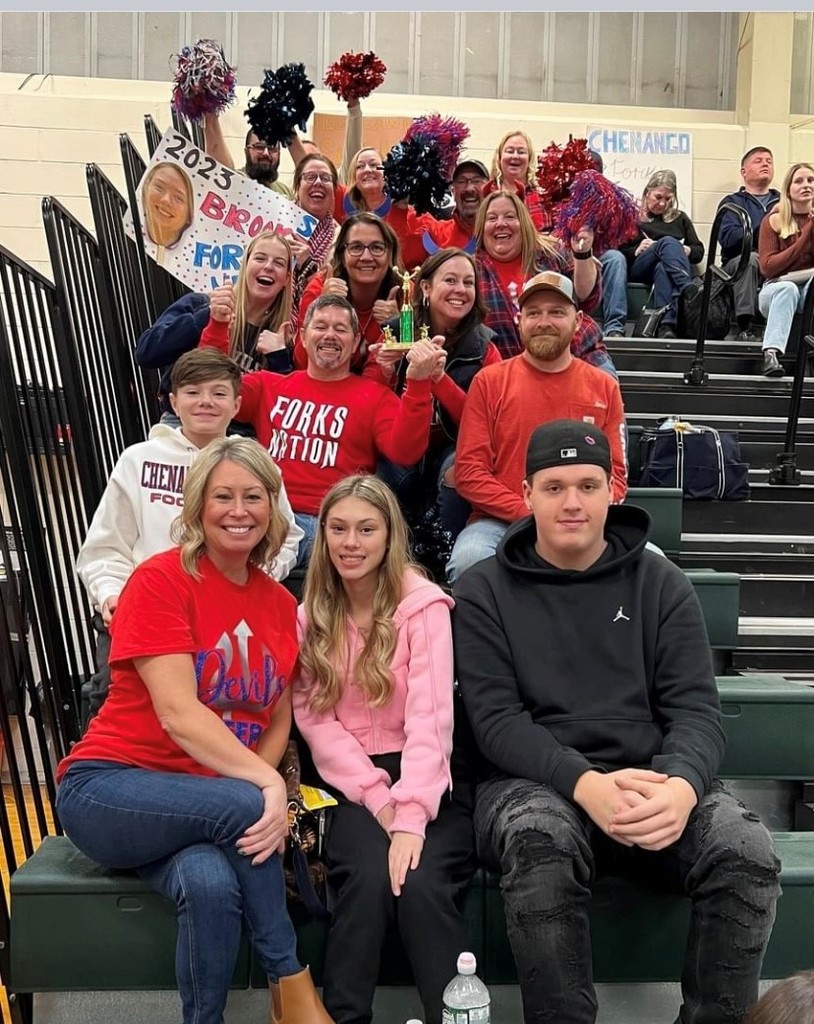 Our Regents Exam Schedule can now be found on our High School's Homepage!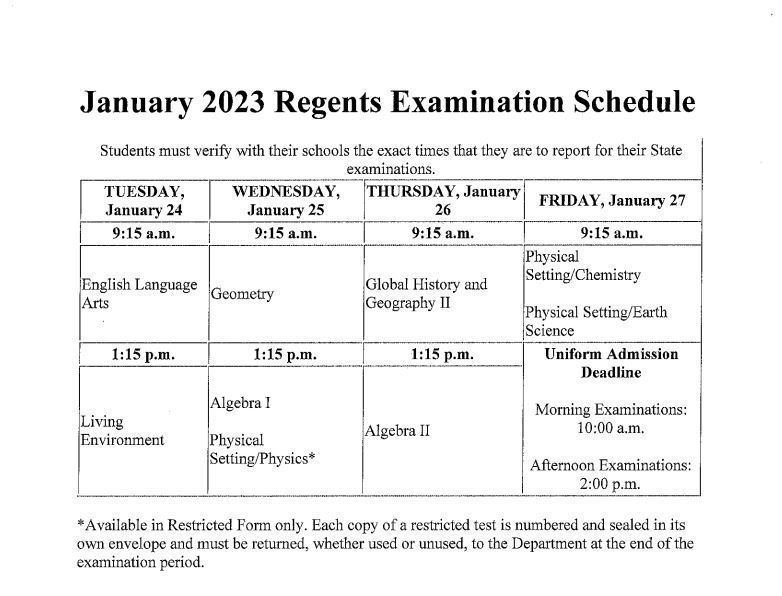 ATTENTION PARENTS: The deadline for creating and purchasing a parent ad for the yearbooks is February 9th, 2023. Go to jostensadservice.com/student to submit yours today!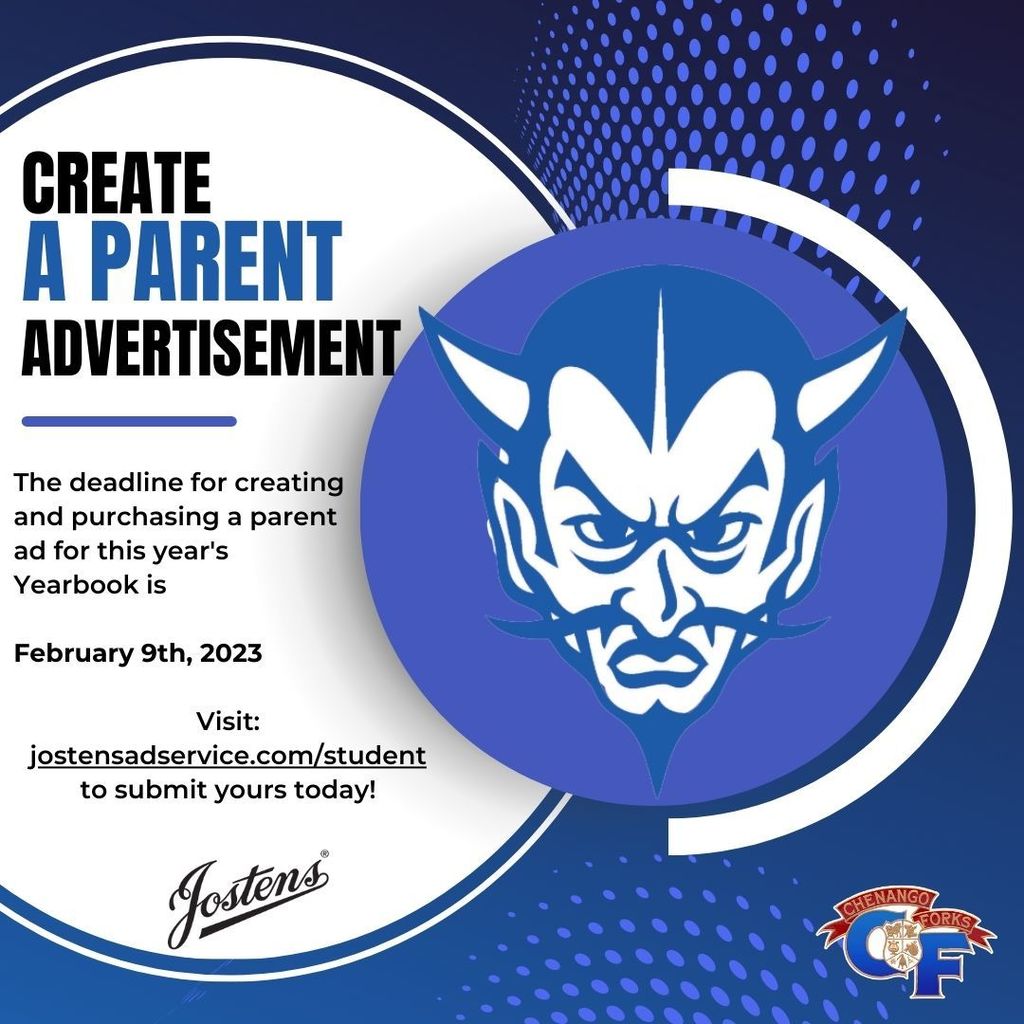 Madame Dimatos' French Club visited some of the classrooms at CFE on Wednesday!
Students in Mrs. Doolittle's Class created winter wonder land paintings and postcards. The class also sent out watercolor postcards to friends and family. Families and teachers have donated frames for our students to frame their artwork to give as gifts!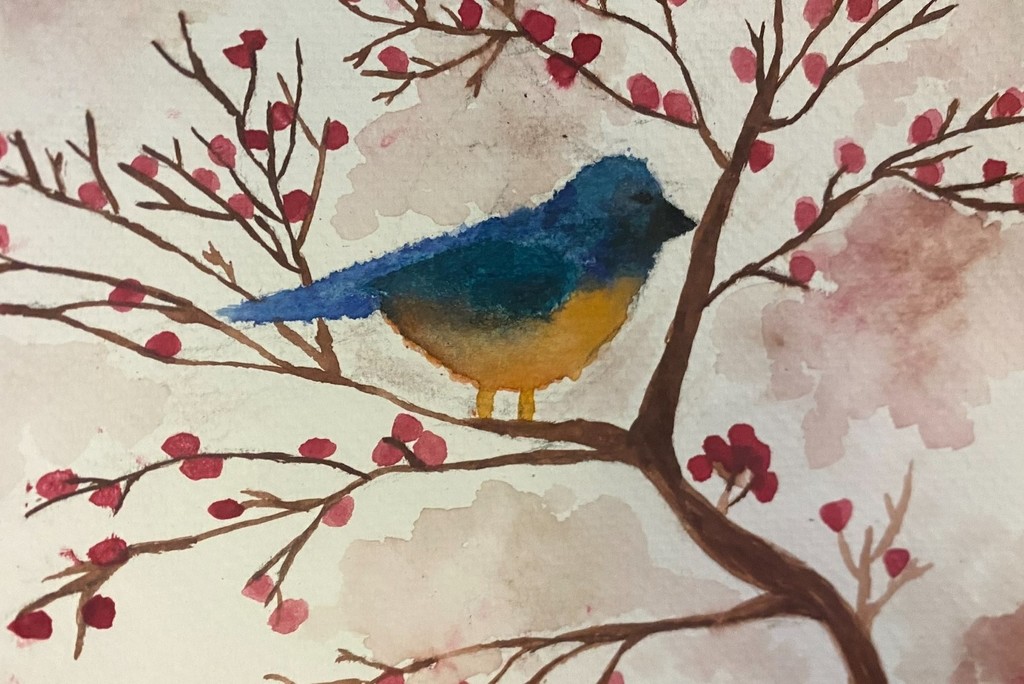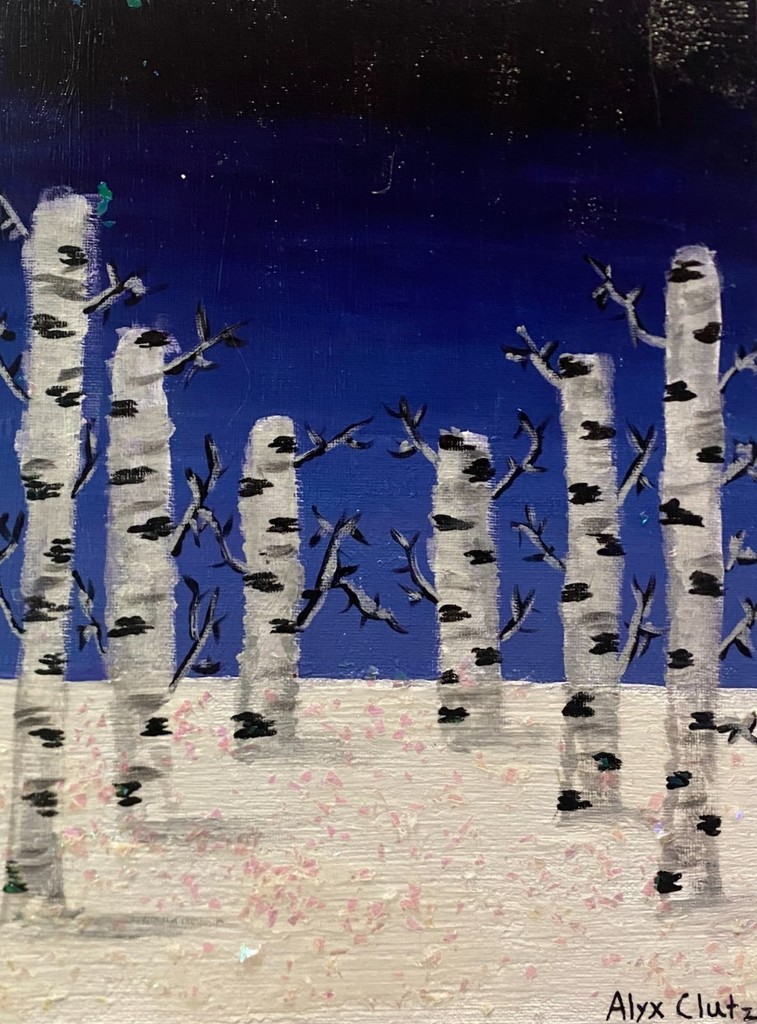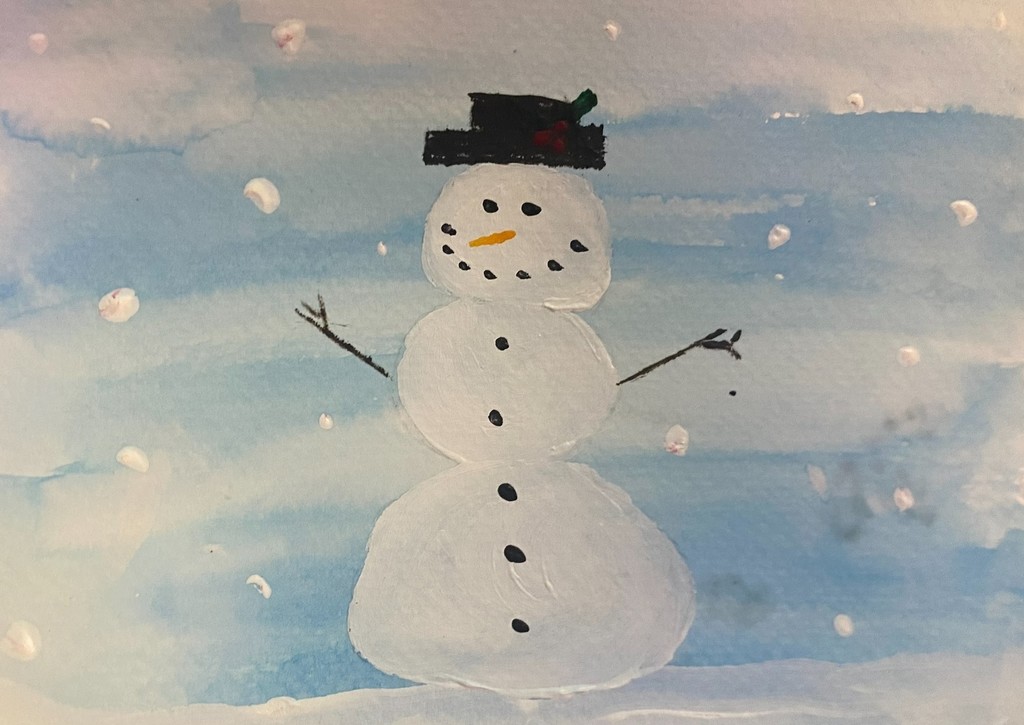 Students in Mrs. Garges class demonstrated their understanding of "The Masque of the Red Death" through completing activities pertaining to comprehension, literary elements, symbolism, allegory, theme, and analysis. They did this through their own 'escape room'!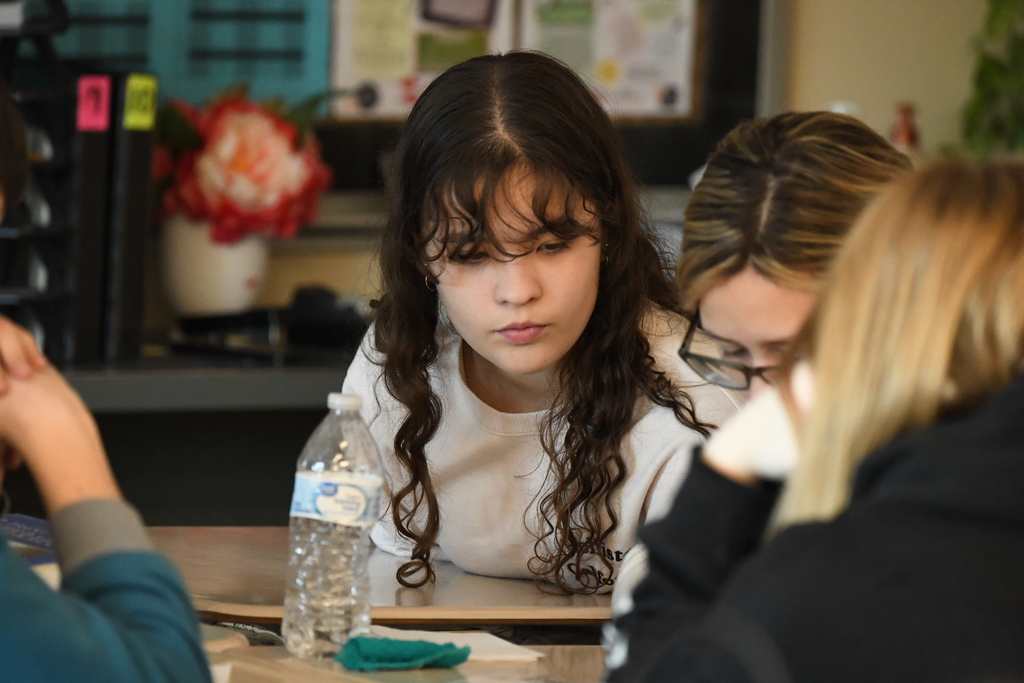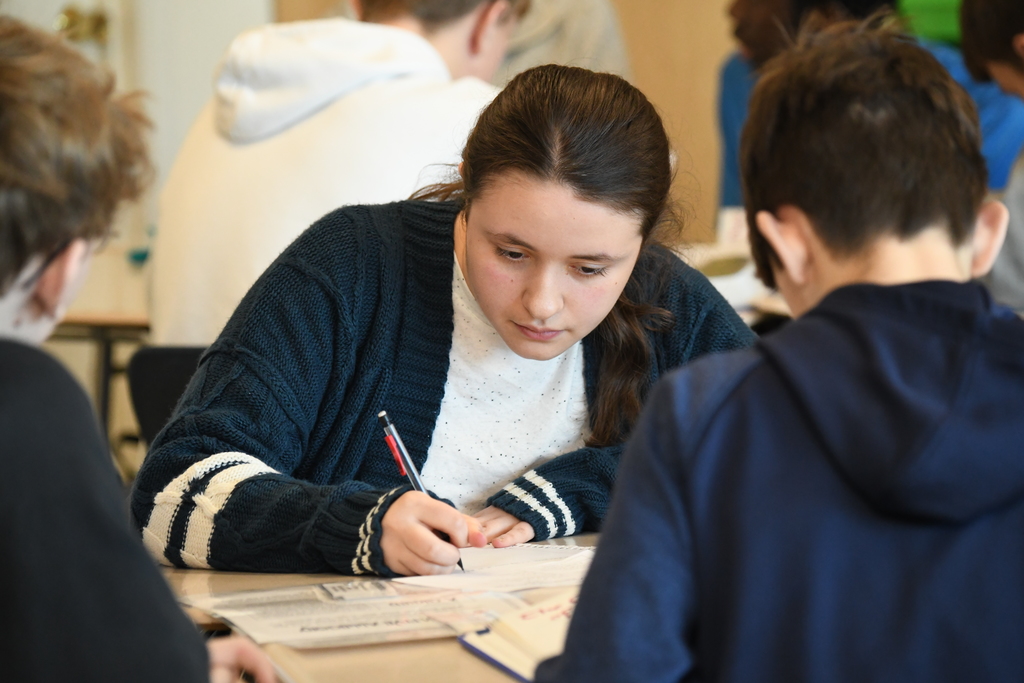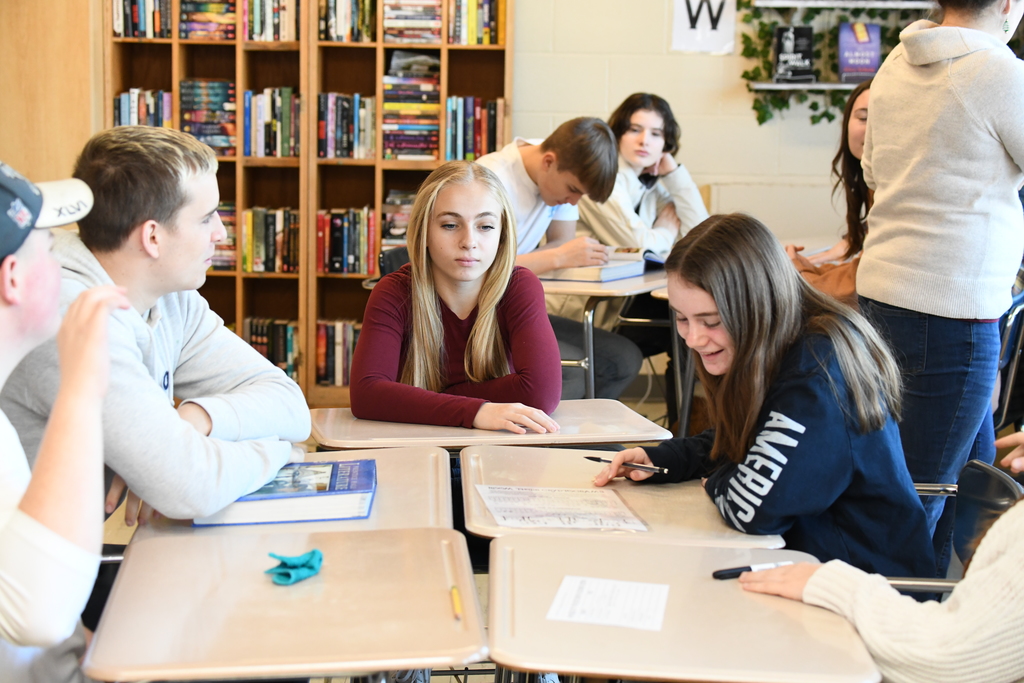 The Girls Who Code Club at Binghamton University is offering a 10-week program for high school level girls to learn computer science and programming languages. They encourage all qualified girls to apply via their website under the 'Apply' tab! The program will be starting January 28, 2023.
CFE, are you ready for next week's Sprit Week? Check out what this year's themes are!
Congratulations to our CF Cheerleading Team on earning their bid for their game-day routine, and their traditional routine! Next stop: NATIONALS!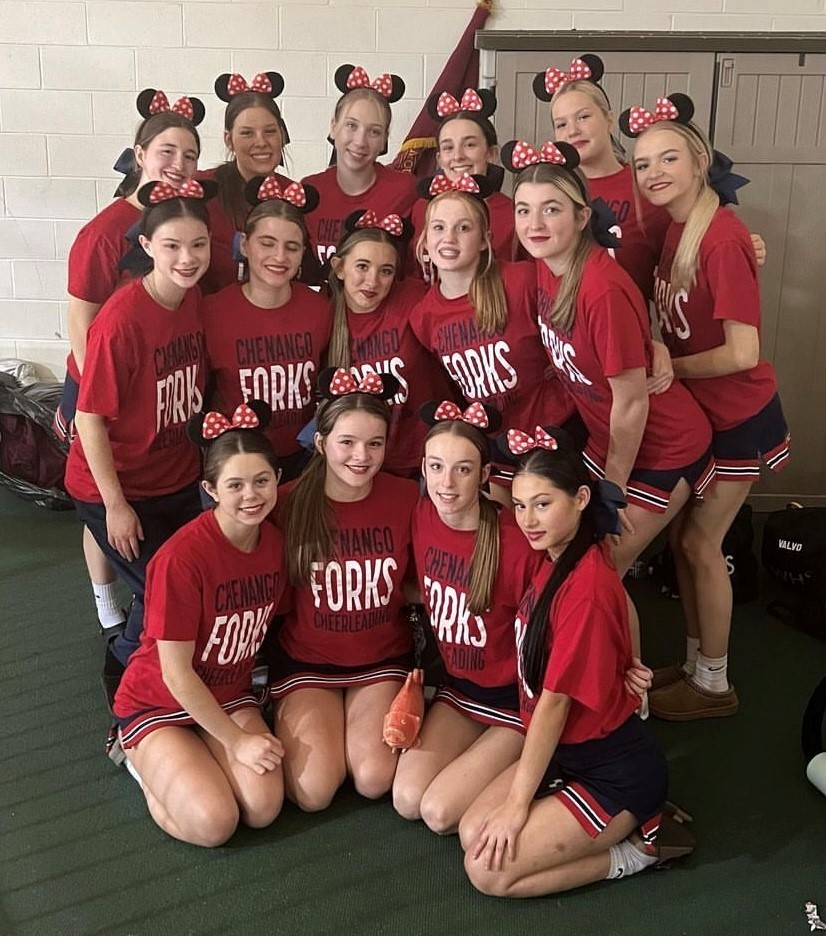 Thank you to our Football Team for volunteering their time today to set up our Holiday Basket event. The distribution will take place tomorrow from 9:00 am until Noon at the Chenango Fire Co. on Castle Creek Rd.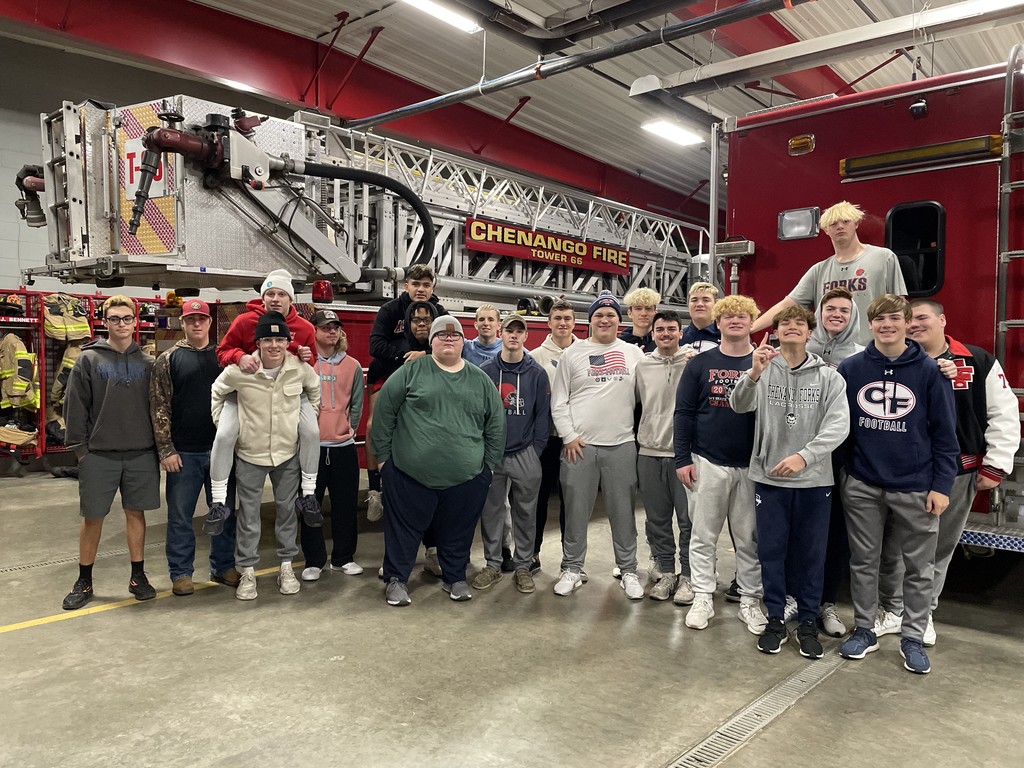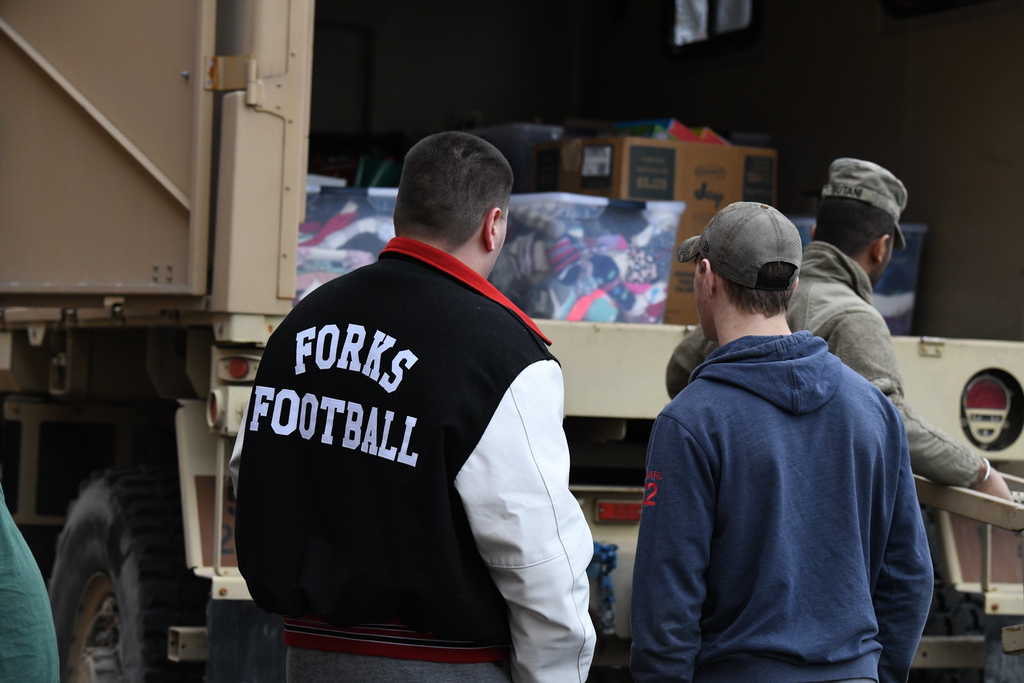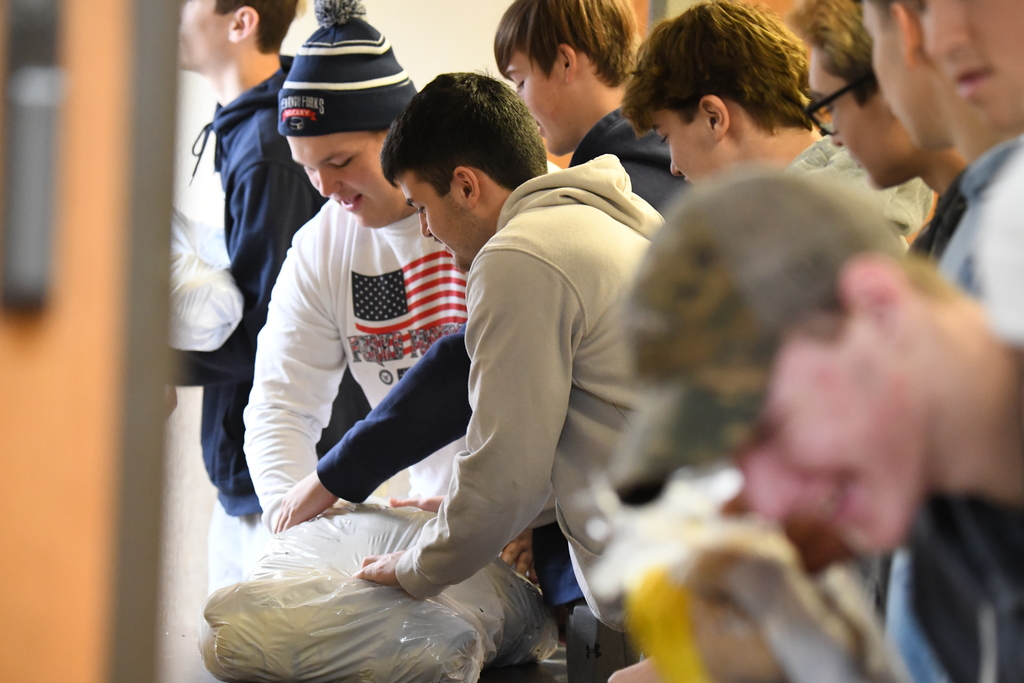 Reminder, this weekend is the Creekside Winter Artisan Market! The CF Swimming and Diving Teams are holding the drawing for the Holiday Wreath Raffle there!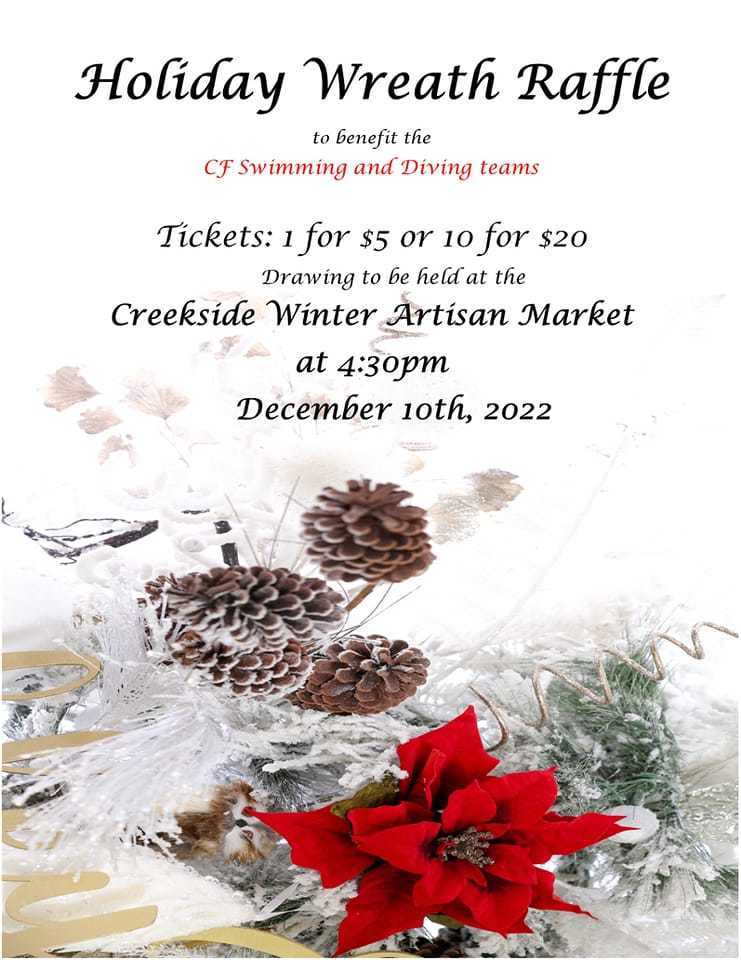 Our Marching Band participated in the Village of Endicott's Holiday Parade this past weekend! Great job everyone!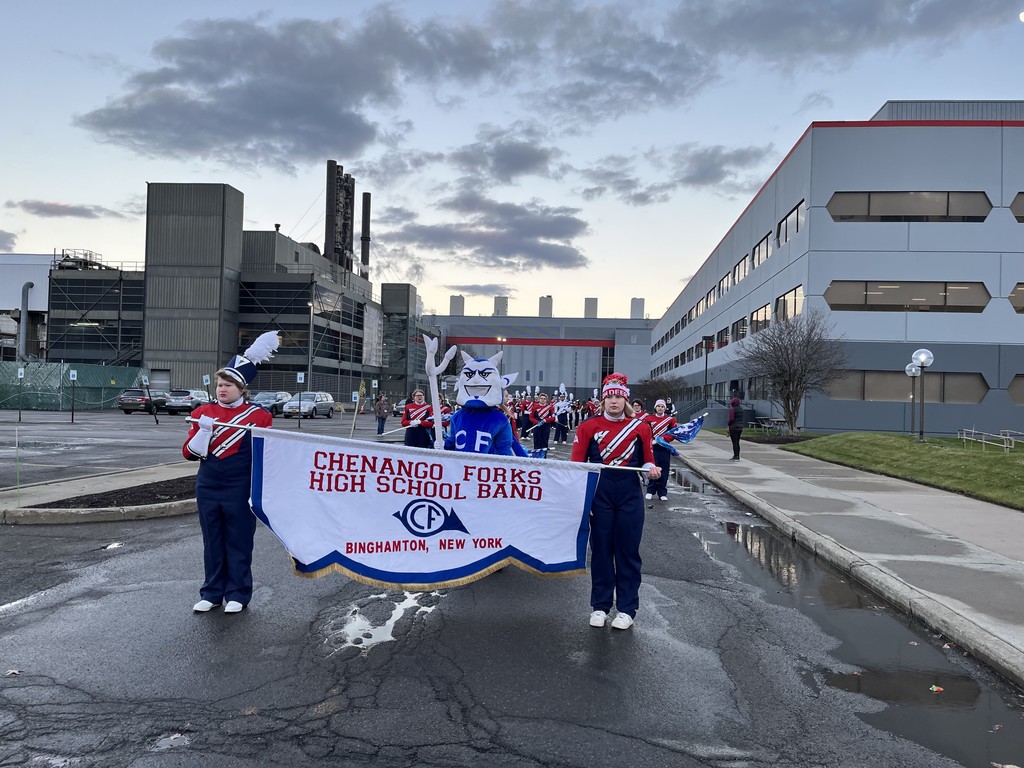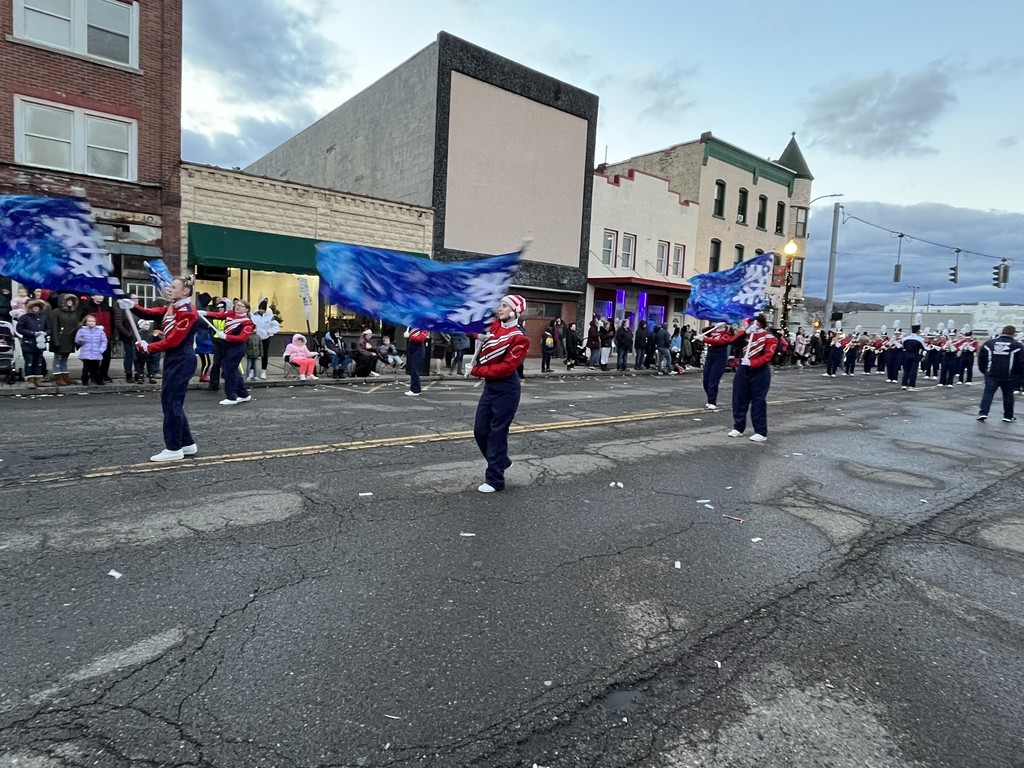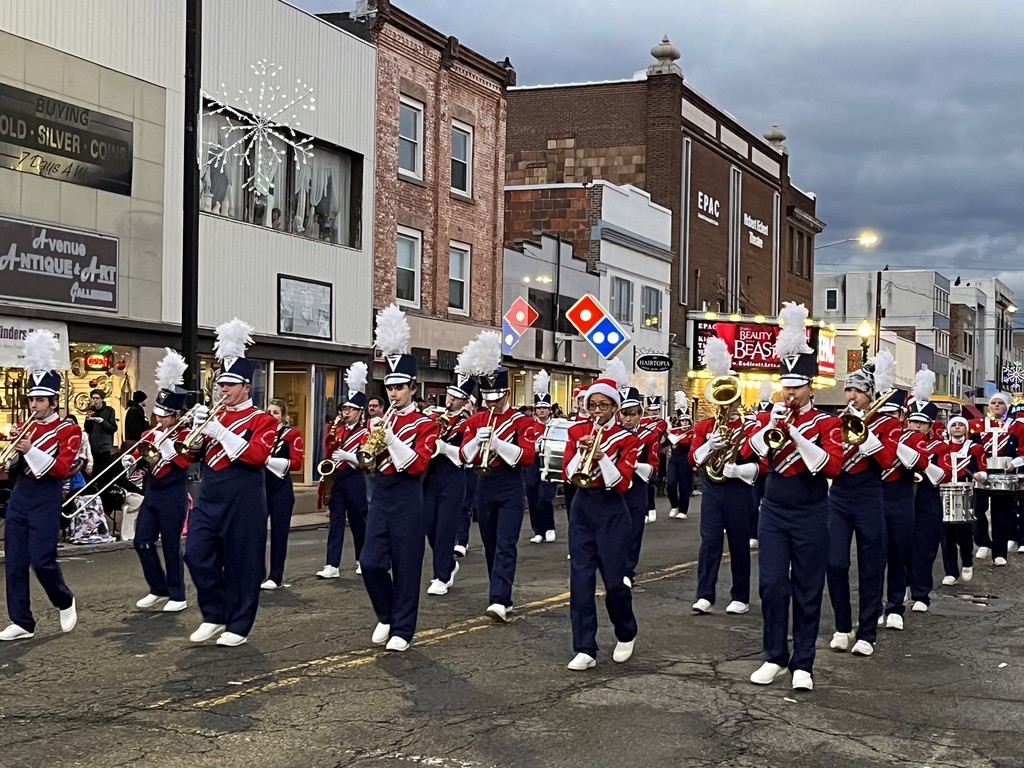 This year's #GrecianSing will be held on December 22nd! If you are a high school student interested in participating, sign up in the Main Office. Deadline for registration is Friday, December 9th!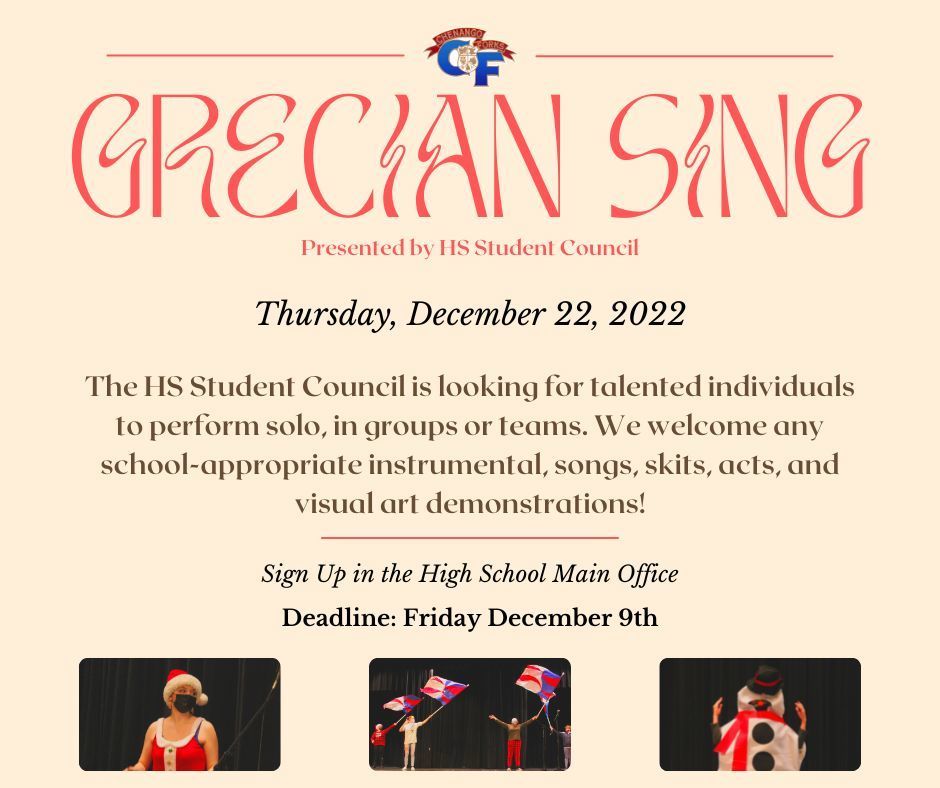 The Costa Rica Club is hosting an apparel sale with Zappia's! The organization is selling 'Los Diablos Azules' (Blue Devils in Spanish) gear in two different patterns! Click the link or scan the QR code to learn more!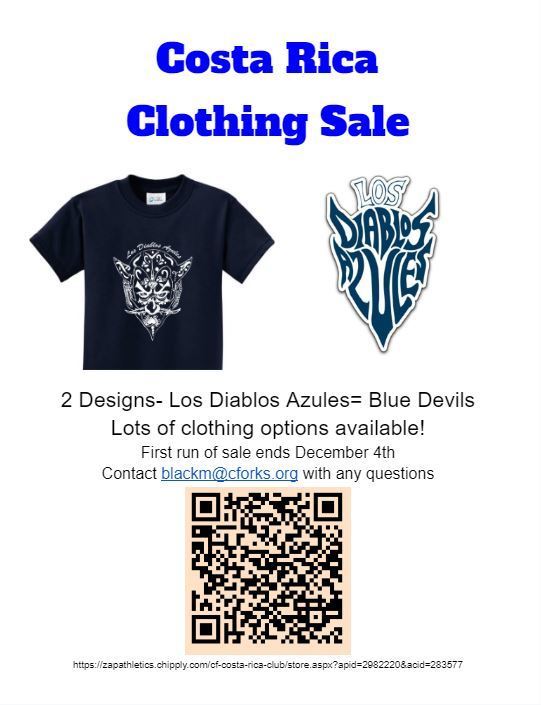 Help our Costa Rica Class students travel to CR this Spring! They will be applying everything they have learned this year and will take part in several volunteer projects and even a dolphin research study!
https://tinyurl.com/4rswkykw